Professional Snake Catcher Brisbane Northside
(AND ALL OTHER REPTILES AROUND BRISBANE)
 
CLICK TO CALL
Robert Watson is a professional snake remover in the Brisbane North and Brisbane West. Robert's house is a refuge for some of the Australian animals who have been removed from their homes making sure they are well fed and live in a safe and comfortable environment.
Robert relocates snakes from Brisbane North and West, as far out as Ipswich through to North West Samford and surrounding Samford Valley area, through to Caboolture, Redcliffe, Sandgate, to the inner city and all areas in between Mitchelton, Ferny Grove, Toowong, The Gap, Kedron, Stafford, Enoggera, Banyo, Deagon and more.
Important Notes Before Calling
As Robert is a snake and animal enthusiast not a pest control man. He wants to make sure the snake is kept safe just as much as you are kept safe when faced with a snake on your property. It is illegal to destroy our Native Australian fauna and snakes relocated must be placed within 5 kilometres of where they are found.
It's vitally important to keep a safe eye on the snake while waiting for someone to arrive. If you lose the snake it makes it very hard for us to find it and digging through dark and tight spaces is not something you want to do when facing a poisonous snake. Additionally a call out fee will still be applicable as our time will be wasted locating an animal that does not want to be found.
If you do manage to lose the snake he will take all precautions and steps necessary to locate the animal however only if it is safe to do so as being bitten can have a serious effect on work, health and even life. Additionally finding and removing a snake requires a great deal more effort than just a simple removal. Do the right thing for the animal and contact Robert today. Please keep the above points in mind when calling and if you look at the below images of common snakes you should be able to identify the breed.
Hi! I'm Robert.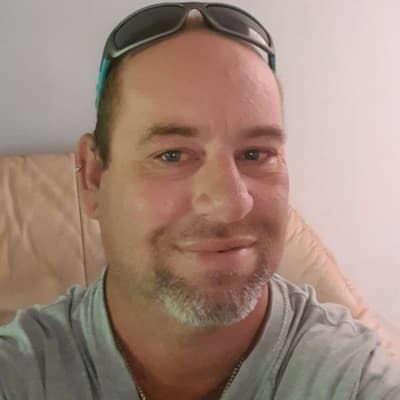 Common Snake Species
Found around Brisbane and South East Queensland. For a full list please visit: QLD Gov - Brisbane Snakes
Low Toxicity Snakes
Carpet Python
( Morelia spilota variegata )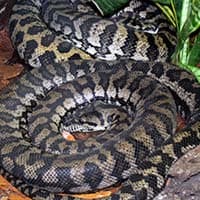 Keelback Snake
( Tropidonophis mairii )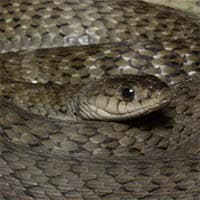 Tree Snake
( Boiga irregularis )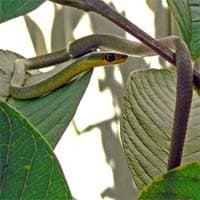 High Toxicity Snakes
Eastern Brown
( Pseudonaja textilis )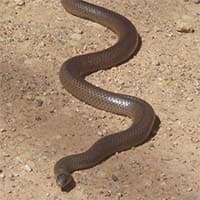 Red-Bellied Black
( Pseudechis porphyriacus )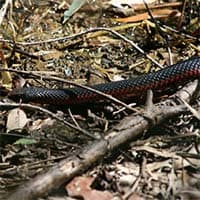 Coastal taipan
( Oxyuranus scutellatus )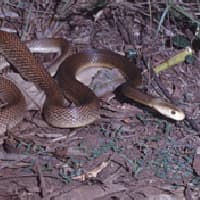 What to do in case of emergency
Firstly STOP and take a long deep breath, you're going to be alright. Stay cool, calm and collected. Staying calm will keep your heart rate low and will likely save your life if the snake bite is poisonous. Staying calm will prolong the time it takes the bite to kill you, understanding this point is vitally important. Snake bites can cause death in extreme cases and more commonly permanent physical and/or mental damage.
If you or someone you are with are bitten by a snake please try to identify the snake quickly using this link to QLD Gov website. Do not spend long on this task, maximum 1 minute. If you are uncertain/in doubt of the species or identify it as a poisonous snake take the injured person to hospital as quickly as possible or call an ambulance. If you yourself have been bitten and are not with someone who can drive you then you must call an ambulance. It is not a good idea to drive yourself if you have been bitten as you may encounter paralysis whilst driving and then have a car accident.
It is best to let the wound bleed out rather than trying to stop it, unless a major artery has been hit. However if you are feeling anxious about doing nothing, you can try to slow the blood flow to the area while waiting for medical attention. Note: Do not use a tourniquet such as a belt or torn piece of shirt and cut off blood supply as it can lead to necrosis. The best method is to use a restrictive bandage which doesn't completely cut off blood flow but restricts it. Make sure to start the bandage about 10cm above the wounded area. Additionally make sure the bandage is not too tight as it will completely stop the flow of blood which can lead to necrosis (and amputation).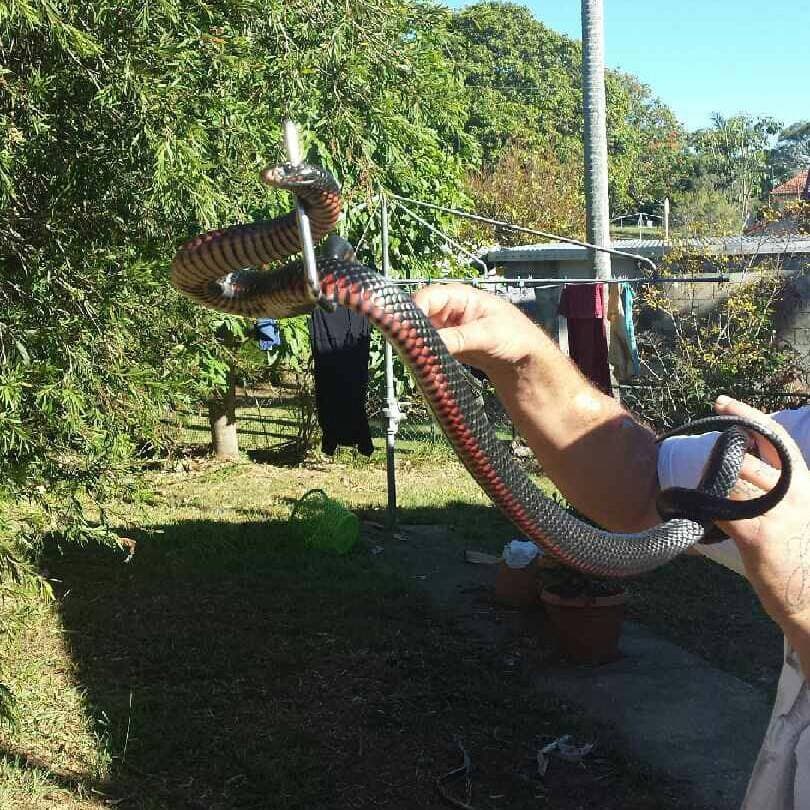 About Me
I am a fully licensed snake catcher and have been for the last 25 years based at Stafford Heights. I mainly work on the Northside of Brisbane. I am a professional, educated, and knowledgeable snake catcher with a Zoology degree. I am available 24hrs a day 7 days a week. I hold a license to handle and capture venomous and non-venomous snakes. Handling and catching all snakes which includes Eastern Browns, red bellied black snakes, tree snakes, whip snakes, rough scaled snakes, death adders, tiger snakes, taipans, and carpet python snakes.
Rob Watson Brisbane Northside Snake Catcher provides fast and efficient service to everyone that calls him, friendliness guaranteed!! We get a variety of calls from different locations such as Red Hill, Kelvin Grove, Ashgrove, The Gap, Mitchelton, Ferny Hills, Arana Hills, Upper Kedron, Samford, Brendale, Strathpine, Warner, Petrie, Kallangur, Murrumba Downs, Brighton, Sandgate, Northgate, Redcliffe, Nundah, Hendra and as far as Deception Bay and Pinkenba.
A snake can be hiding anywhere, in your garden shed, on your back deck especially if there is overhanging trees, in your garden, in your roof, in your bedroom or even your bathroom. Most of the time the snake is looking for food, water, and shelter, so make sure your yard is kept tidy and free from mounting wood piles and debris on the ground. On extremely hot days, snakes will retreat to your pool for some relief from the scorching heat. If you see a snake, call me and I will be there in no time to catch the snake and take it away!
Customers are advised not to interfere with the snake and just to keep an eye on the snake if safe to do so until I get there. All snakes will bite if they feel threatened, do not approach a snake, wait for the professional to arrive!!! If anyone is bitten, apply a pressure bandage and call 000 immediately.
As soon as the snake has been caught it is put into a snake bag and safely removed from the premises. Once I have caught the snake it is relocated back to the bush into its natural habitat so hopefully it will not encounter people again. When relocating the snake, I always make sure it goes back to the right habitat so it can find the right food and diet to survive. I make sure that the snake is safe and cared for, all snakes are treated with respect and never harmed in any way.
I also keep venomous snakes at my home, and I have for most of my life. If I am not handling snakes with my job, I am looking after my own snakes at home. They require regular feeding and looking after. Training young people is also something I do, from teaching them how to handle a snake properly to keeping snakes in captivity and how to care for them. Most people fear snakes, but they are not out to hurt us as they are more scared of us as we are of them. Majority of snakes will move quickly away and head for the nearest bush.
So, if you find a snake in your house or garden, please call Rob Watson Brisbane Northside Snake Catcher on 0401 164 492 right away and I will be there as quick as I can to safely catch the snake and relocate back to the bush. Reasonable rates, friendly service, professional, call anytime!! We also offer free snake advice and a snake identification service.