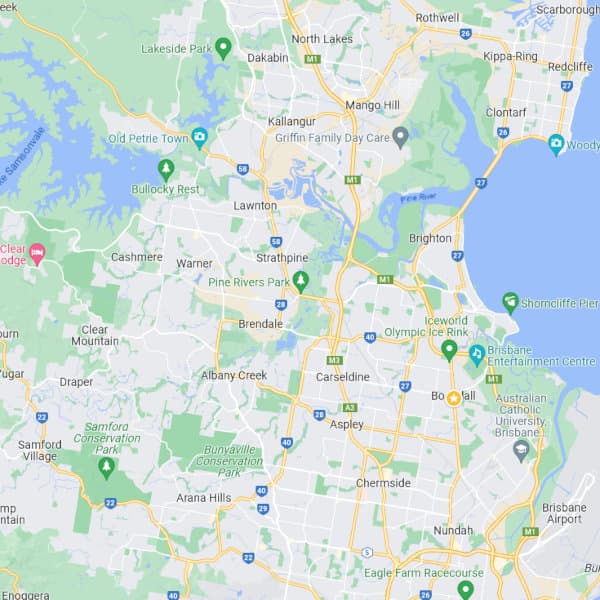 Located Near
Stafford Heights snake catcher Robert Watson, of South Eastern Reptiles, said snakes used toilets as a place to cool off, especially in the middle of the day.
"They don't like the extreme heat," Mr Watson said, explaining that while they needed warmth, scorching summer days were too intense for them.
He said as a result, the majority of call outs he received were in the morning or after 3pm when snakes were on the move after avoiding the blazing sun.
He said he had recently caught a number of tree snakes and young red-bellied black snakes, as this was the time of year for babies to hatch, however had caught just one king brown snake in his 20 years as a reptile remover.
Check me out in the courier mail!
Robert Watson Snake Catcher Brisbane is a business providing serious snake catching services. The business is located in Stafford heights 4053, Brisbane QLD, Australia.
Call now on 0401 164 492.
Brisbane is the capital of Queensland and is home to many landmarks and attractions, including South Bank Parklands, Lone Pine Koala Sanctuary, and Mount Coot-tha. Located on the east coast of Australia, Brisbane has a subtropical climate, which is suitable for a variety of snake species.
As a resident of Brisbane's north side, you may encounter snakes in your garden, home, or while out on a hike. It's important to remember that most snakes in Australia are not aggressive and will only bite as a last resort. However, it's always best to exercise caution and avoid handling snakes if possible.
If you do need to remove a snake from your property, it's important to hire a professional like Robert Watson, a experienced snake catcher who serves the Brisbane north side. Robert has extensive knowledge about snake behaviour and can safely remove the snake from your property. He has been working as a snake catcher for many years and has a reputation for providing reliable and efficient services to his clients.
In Brisbane, you may encounter a variety of snake species, including the common carpet python and the eastern brown snake. Both species are non-venomous and are generally not aggressive towards humans. However, the eastern brown snake is considered the second most venomous land snake in the world, so it's important to exercise caution and keep your distance if you encounter one.
If you have any concerns about snakes on your property or need assistance with snake removal, don't hesitate to contact Robert Watson, a trusted and experienced snake catcher in Brisbane's north side. He is available 24/7 and can be reached by phone or email.
Aside from his work as a snake catcher, Robert is also an avid conservationist and is committed to preserving local snake populations. He regularly participates in snake research and education programs and is always happy to share his knowledge about these fascinating creatures.
If you're interested in learning more about snakes and their role in the ecosystem, Robert is the perfect resource. He is passionate about educating the public about snakes and helping to dispel common myths and misconceptions about these often-misunderstood animals.
In addition to its natural beauty and diverse wildlife, Brisbane is also home to a rich history and culture. The city was founded in 1824 and has since become a thriving metropolis with a population of over 2.5 million people. From its early days as a penal colony to its modern-day status as a major economic and cultural hub, Brisbane has a fascinating history that is worth exploring.
Some of the must-see landmarks and attractions in Brisbane include the Brisbane River, which flows through the city and is home to many recreational activities such as boating and fishing; the Story Bridge, a iconic bridge that offers stunning views of the city; and the Queensland Art Gallery, which is home to a collection of over 17,000 works of art.
Whether you're a resident of Brisbane's north side or just visiting the city, there is always something new and exciting to discover. And if you ever need assistance with snake removal, don't hesitate to contact Robert Watson, the expert snake catcher in Brisbane.